50 Hands On Multiplication and Division Activities | Free and Fun
Free Multiplication and Division Activities
Learning math while playing games and working puzzles is so much fun! And these 50 multiplication and division activities will bring fun to math time.
Just as adding and subtracting are important skills in early elementary, conquering multiplication and division are just as important as children get older.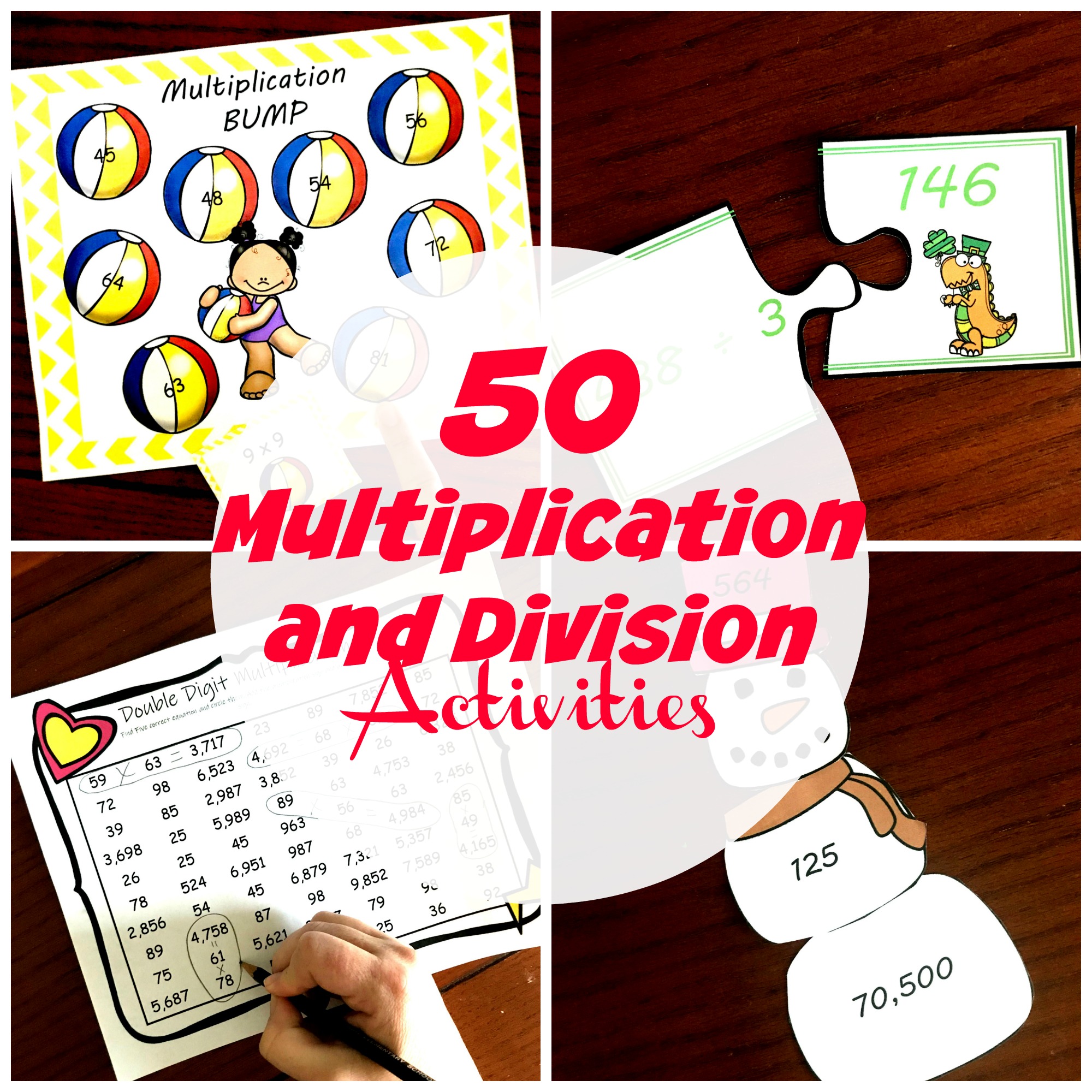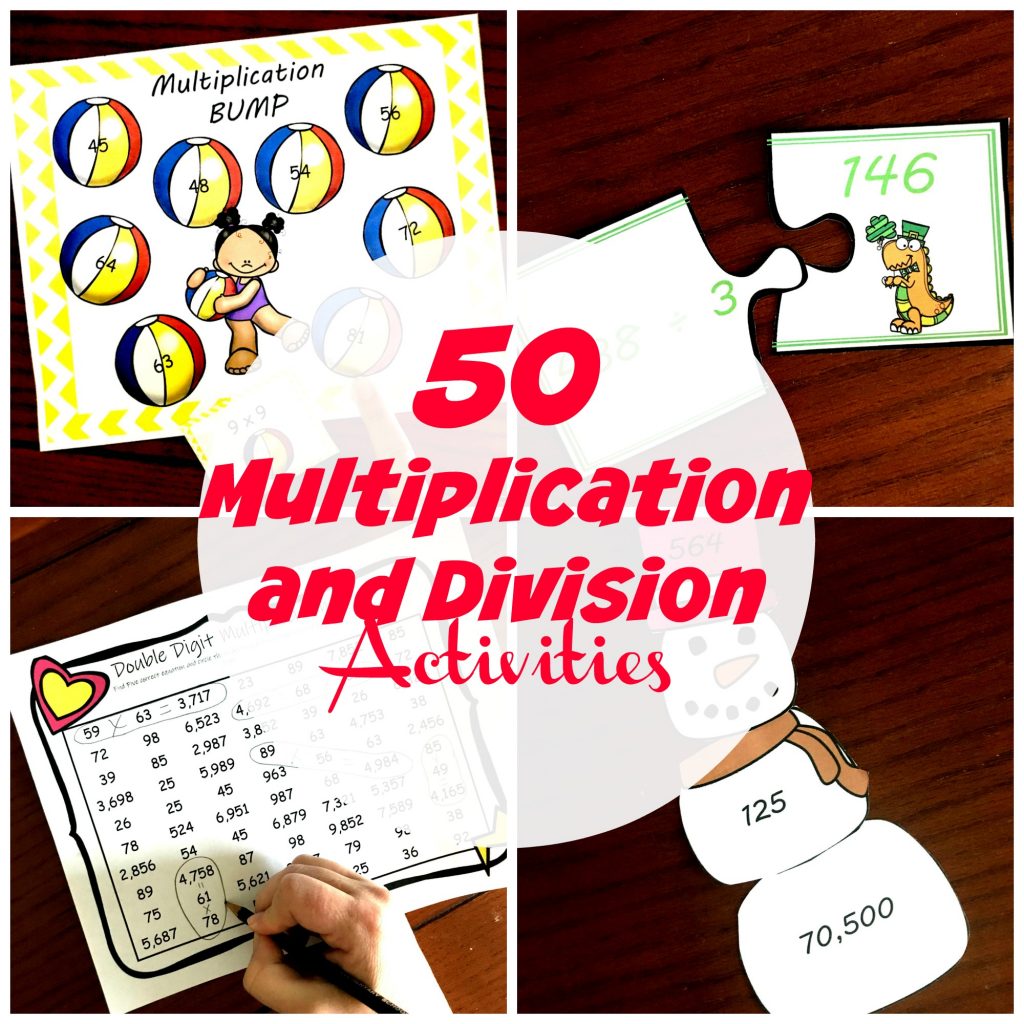 But very few children want to sit and study flashcards. So this page has multiple resources that can help make learning multiplication and dividing fun.
They can learn to skip count, play games to work on memorizing their math facts, or just practice their long multiplication and division skills through puzzles and other fun worksheets.
Have fun exploring these free multiplication and division activities. 
Fun Multiplication Activities
Ok, let's get started with some fun and free multiplication activities.
Hands On Division Activities for Elementary Grades
Free Activities for Multiplying and Dividing Decimals
Multiplying and Dividing Fractions Activities
I hope you enjoy these activities, and your kiddos have fun mastering multiplication and division.